Sarah O'Kelley, Ph.D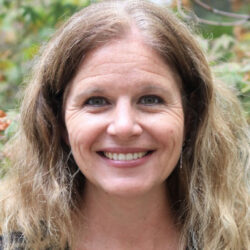 Sarah O'Kelley, Ph.D. is an Associate Professor working within the UAB Civitan-Sparks Clinics where she is involved in psychology and interdisciplinary clinical training, research, and community partnerships throughout the state focused on individuals with Autism Spectrum Disorder (ASD) and related disabilities.
Dr. O'Kelley has been involved in research and clinical activities with individuals with ASD and their families for over 20 years.
She was raised in the Birmingham area and received her bachelor's degree in Psychology and masters and doctoral degrees in Clinical Child Psychology at The University of Alabama. Dr. O'Kelley completed her predoctoral internship at the UAB Psychology Internship Training Consortium and was a postdoctoral fellow at UAB Civitan-Sparks Clinics. From 2006 to 2008, a portion of her postdoctoral fellowship included a position of Program Coordinator for the University of Alabama Autism Spectrum Disorders College Transition and Support program (UA-ACTS), a program she helped develop and implement.
Dr. O'Kelley's research interests include cognitive and behavioral phenotypes of individuals with ASD and related neurodevelopmental disabilities, screening and early identification, sibling and family functioning, group social skills interventions, and issues across the lifespan for individuals with ASD.
Dr. O'Kelley is a member of the International Society for Autism Research and American Psychological Association and is active in the Alabama Autism Providers Network and the Alabama Inter-agency Autism Coordinating Council.