Aaron Henderson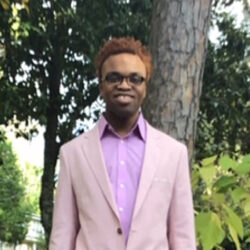 Aaron Henderson, has a dual diagnosis of autism, intellectual disability, asthma and other chronic medical conditions. 
Aaron enjoys weekly exercise at the local gym, swimming and playing the violin. He attends the Community School of Music at University of Alabama. He graduated from Vocational Rehabilitation Services CONNECTIONS Program in 2017. 
Other activities include volunteer work at the University Church of Christ—Harvest Hand Food & Community Outreach. Harvest Hand works with the local food bank to provide food to senior citizens, children with disabilities and adults who meet the guidelines of Alabama's Emergency Food Assistance Program. Aaron is very involved in the community.